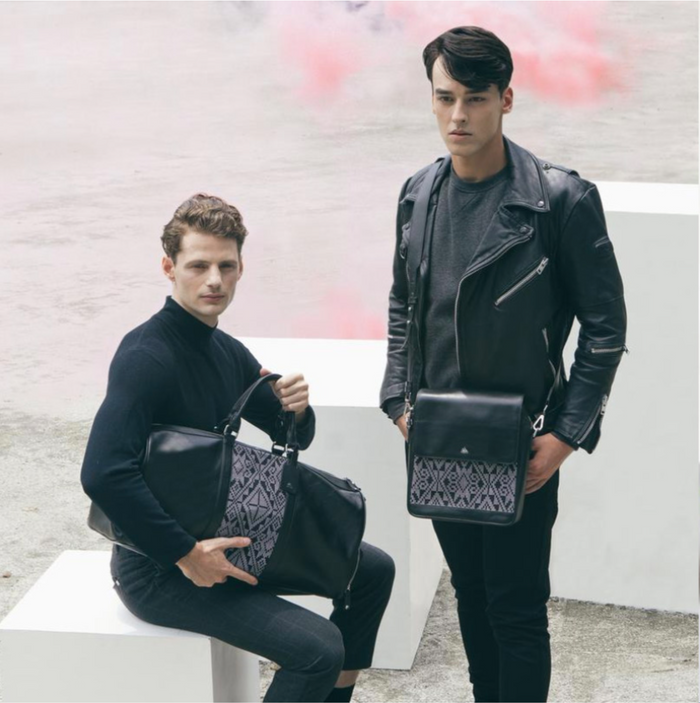 Men Signature Styles
This season, Vesti's Signature Men Collection celebrates the modern and metropolitan male. For its first-ever men's collection, Vesti presents the perfect amalgam of old and new, classic and contemporary. This refreshing take on sartorial style is headlined in its Equinox of Freedom theme.
As befitting its premier presentation, traditional men's pieces from backpacks to duffels, from wallets to billfolds, from messenger bags to weekenders are rendered anew with an artful mix of prints possessing a deep folkloric sensibility. Yakan, a traditional weave from the southern tropic isles meets and melds with high-quality cowhide Timberland leather. Rich black textures are made even more stylish with portions of mesmeric, geometric patterns on this native textile. Lush brown surfaces are polished to a burnish with quietly opulent linear designs stitched on fabric.